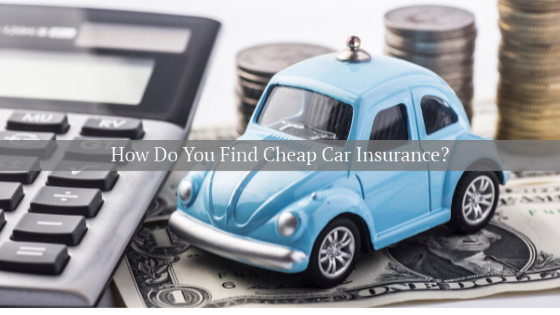 How Can I Find the Cheapest Car Insurance?



We all want to make sure we are not overpaying for our car insurance, especially in times like these. A quick google search can reveal a lot of information about how to find the cheapest car insurance, but often this information is not from a true insurance professional, and you could end up paying more in the long run. To make sure you are getting the best rates and still maintaining an adequate level of coverage, follow these tips.
Drive well – The most obvious way to keep your insurance rates down is to drive carefully and avoid accidents and tickets. Violations like speeding tickets or other illegal driving can cause your rates to skyrocket. Also, the more claims you have the more the insurance company is going to ask you for so that they can recoup their losses.

Shop around – At each renewal it is a good idea to check with some other companies to make sure you are still getting a competitive rate. Using an independent insurance agent, like Rumbaugh Insurance, is a great way to ensure this is always the case. Having access to many companies is a huge benefit to dealing with a local, independent agent rather than trying to do all of the work yourself.

Check discounts – Many insurance companies have a variety of discounts that you could qualify for. Some of them include a good student discount, multi-policy discount, multi-car discount, safety features discount, accident-free discount, and even discounts if you choose to pay your bill in full. Keep in mind that not all companies will offer the same discounts, but it never hurts to ask.

Pay bills – Your credit score can impact your insurance rates so be sure to pay all of your bills on time if you are able. Additionally, if you let your car insurance lapse it may be harder to find an insurance company willing to insure you again, so it is best to keep it active. If you are having financial hardship, call your agent and see if there is anything they can do.

Coverages – As a last resort you can take a look at your coverages. Increasing your deductibles will always decrease your rates, albeit sometimes not a lot. Make sure it will be worth it to you if you are involved in an accident and have to pay that deductible out of pocket. We don't recommend lowering any of your liability or first-party coverages, but if you are looking to save money in any way possible, we can certainly have a conversation.
Rumbaugh Insurance is here to help you obtain affordable car insurance no matter your situation. As a trusted, local, independent agent we have access to all kinds of insurance carriers and can give you multiple quotes. Contact us today to discuss.