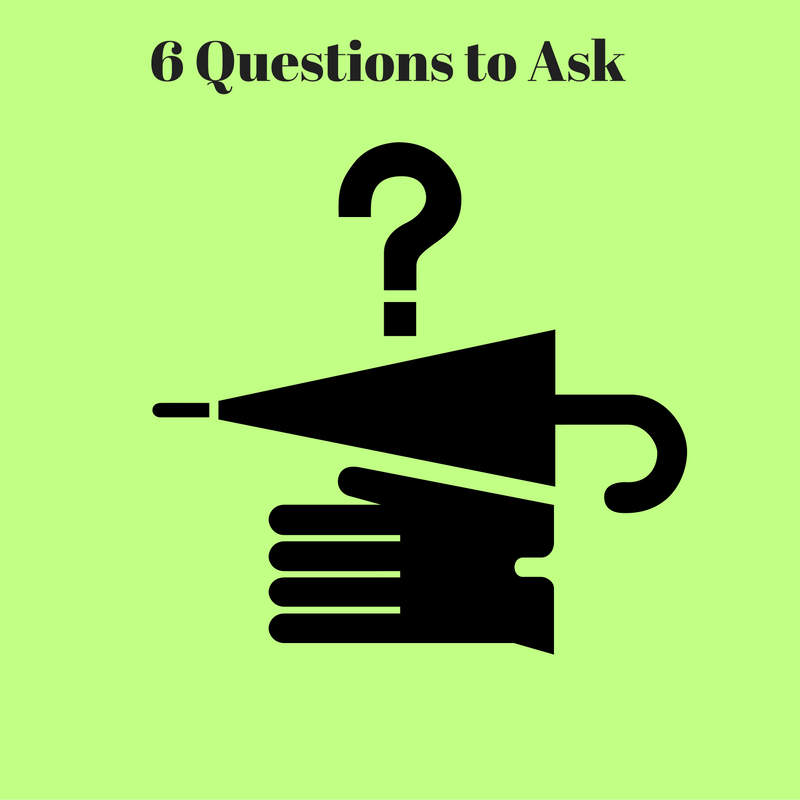 6 Questions You Need to Ask Before Choosing an Insurance Agent

​
Searching for the right insurance is a difficult task for many individuals. Whether you need insurance to protect your home, car, business, or life, it is a confusing process. Choosing the right insurance agent is half the battle in finding the best coverage to meet your needs. Today's digital-crazed society makes it easy to simply "click" and purchase your insurance. Who do you call when you have questions? In many of these situations you wait on hold for the next available customer service representative and end up more confused than when you started your conversation.
Consider this
Confusion causes many individuals to focus on price as their deciding factor when purchasing insurance policies. What they don't realize is they risk losing everything they worked hard to build by not being properly covered and protected from the "What ifs". That is the number one reason individuals look to an insurance agent. They need an expert who can break down the terms, language, and available coverage into an easy to understand format.
Questions to ask
If you are searching for a new insurance agent, ask these six questions before making the switch.
What companies do you represent?
This answer tells you whether they are an independent agent or not. Independent agents represent more than one company. They actively work on behalf of their insureds (You!) to find them the best coverage that protects them during life-changing moments. Agents only representing one insurance company are limited in what solutions they can offer.
Do you have any client references?
Talking to an existing client is extremely valuable. It gives you the opportunity to ask about concerns and hear someone else's experience. Not every agent will be able to refer you to an existing client due to privacy reasons. In these cases, pay attention to their reaction. Is their response defensive or do they seem genuinely apologetic they can't connect you with a client? Their response gives you a sneak peek at their true personality. If they don't have a reference and handle the question well, you can still check online reviews about their service.
What is your experience?
Years of experience doesn't guarantee they are the best in the area. It does give you a better picture of how stable the agency is. Well-established insurance agencies and agents are typically more committed to continuing their path than those new to the industry.
Can you provide a proposal first?
Ask the agent to put together an insurance proposal for you to review. Their response time shows you how committed they are to serving their customers. After you receive the proposal, ask the agent to review the proposal with you. How willing they are to answer your questions in a respectful manner gives you a better understanding of their value in customer service.
Does this policy cover _______?
A good example: "Am I covered if my dog bites someone?" A number of homeowner's policies exclude dog bites or specific breeds. Take the time to ask if the newly proposed policy covers you for certain situations or assets. Insurance agents can never guarantee there is coverage, but they can (and should) review exclusions relevant to your question.
Why should I pick you?
Inquiring minds want to know, right? Let them tell you why they are the best representative for your insurance policies. Listen for ways they help and keep you protected. You will be able to tell if they are speaking from the heart or just trying to push you into a sale.
Don't let finding an insurance agent be a daunting task. Prepare yourself by knowing what to ask and you will find an insurance agent that looks out for you. If you need help understanding your existing coverage or are ready to find new insurance policies, contact our
Hanover, PA insurance
office at 717-632-6001 today.
S